Water Damage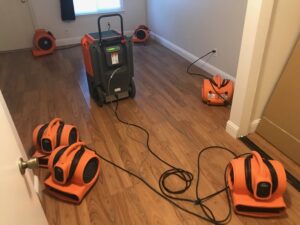 Property owners across Southeast LA are exposed to the high risk of water damage all year round. This is because of the weather. The summers in Southeast LA are warm and arid, while winters are long and wet. The wet season lasts nearly 4.3 months, starting from November to March. As the rain is frequent, it puts properties at risk of roof leaks and basement flooding. Failure to address these problems promptly can result in severe water damage.
Likewise, there is a lot of pressure on the pipes during summers as the water consumption is more. This can often lead to ruptured pipes, especially if your pipes are not well-maintained or old.
You're likely to search for water damage restoration near me in such a situation. This process can be time-consuming. Let's not forget time is of the essence when water intrudes on your property. Hence, waiting for long water can wreak havoc. This is why spare yourself from the tedious legwork and contact the best water damage restoration with confidence. Call 911 Restoration of Southeast LA for immediate relief.
25 Years of Water, Mold, and Fire Restoration Experience
At 911 Restoration of Southeast LA, we have provided top-quality, reliable, full-scale restoration services to residential and commercial owners for more than two decades. We are locally operated, insured, and licensed. Rest assured, you can enjoy the peace of mind that experts are at work with us.
45 Minutes Emergency Response Time
For the longest time, we know that emergencies like water intrusion require an immediate response. The longer you wait, the more damage you incur, which can translate into thousands of dollars to you in terms of loss and repairs.
However, we save you from incurring huge expenses by responding to your emergency call right away. Once you contact us, our team is at your service within or less than 45 minutes. We come geared and carry all the necessary and industrial-grade equipment to get rid of water from your property in the fastest time.
We aim to restore your property to its pre-damaged condition. And for this, we rely heavily on our team of trained, experienced, and enthusiastic IICRC-certified techs. Our techs use their rich experience, expertise, and training to their best to provide you with quick, reliable, and top-quality restoration services.
Zero-Stress Restoration Process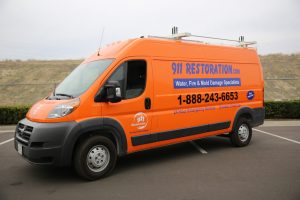 At 911 Restoration of Southeast LA, we understand how traumatic and emotionally disturbing a water damage incident can be for property owners. Therefore, we do our best to provide you with unwavering support and make the entire process stress and hassle-free.
We ensure this by taking charge of the restoration work from the moment we step on your premises. Our IICRC-certified professionals assist you at every step from start to finish and take care of the smallest of the details, so you don't have to worry about anything. All you do is sit back and watch your property get restored to its previous state.
Our team works as one unit and relentlessly on your project. We perform a full visual inspection of your property to determine the damages and losses incurred. This further helps us create a tailored action plan to restore your property. We start with water damage mitigation techniques to prevent water from intruding other areas of your property and causing more damage. Next, we deep clean, extracting out water from every nook and cranny. Our services also include disinfection, Cleaning, dehumidification, and mold remediation. Once that is done, we perform all minor and major repairs (cosmetic and structural)
We strive to restore your property in the shortest time so that you can resume your normal life and start making new memories. Get in touch with us today.