Sewage Backup Cleanup
A sewage backup in Southeast LA is extremely harmful as it is contaminated with bacteria, pathogens, and viruses. Hence, not only does sewage water smell awful, but it can also cause severe health problems if it is not extracted from your property immediately and responsibly. Therefore, it is crucial to seek immediate relief by calling the IICRC-certified experts at sewer back in Southern Houston.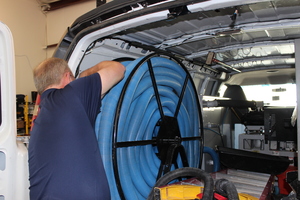 Experienced Techs at Your Service
From health risks to property damage, clogged sewers can wreak havoc. Backed-up sewers can cost thousands of dollars in damage to your flooring, walls, furniture, electrical systems, and other belongings. The damage caused to your belongings may often be irreversible because of the high risk of contamination.
Though maintenance of sewage lines is a crucial aspect of mitigating the risk, sewer backups may occur due to many reasons such as:
Aging sewer systems

Combined pipelines

Growing tree roots

Sanitary main blockage
No matter the cause, it is essential to take quick action to prevent costly damages. This is why our emergency response time to sewer backup problems is 45 minutes. We immediately dispatch our team of highly-skilled, experienced, and trained professionals for black water cleanup from your home or office.
We handle sewage backup jobs with sheer responsibility. This is evident from the fact that our team is well-geared, which keeps them protected too while they handle spillage and extract contaminated water from your premises. Also, we as are trained to tackle such situations; our experts use the best tactics and practices to deep clean and restore your property to its previous state. Rest assured, we provide you with quick and safe backup cleanups helping resume your life in the fastest time.
Crucial Steps to Cleaning Sewage Backup
A sewage backup is a traumatic event. It is stressful and worrisome because many property owners don't know how to handle and go about it. But don't worry, once we arrive, our professionals will handle everything on your behalf.
We take the necessary steps and measures to speed up a safe and hassle-free sewage cleaning process. Though the exact cleaning process is variable from situation to situation, most often, the steps we take include the following:
Removal of sewage using a truck-mounted pump

Disposal of damaged and contaminated items

Dehumidification of your property using air scrubbers and industrial-grade humidifiers

Cleaning
Mold inspection and remediation

Disinfection

Leak repairs

Structural testing and repairs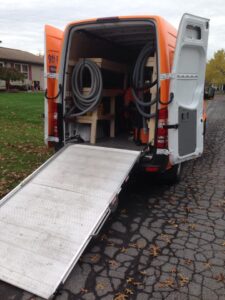 At 911 Restoration of Southeast LA, we follow EPA and CDC protocols to safely remove contaminants and restore your property once again.
Blackwater sewage backup has a way to make property owners feel like their home can never be a safe haven again. It feels permanently contaminated. However, when you have our experts to assist you, we can promise you that we'll do whatever it takes to restore your turf to its former glory and help you take a fresh start.
So, don't delay or try cleaning sewage backup by yourself. Call our certified team to handle the task and get rid of the contaminated water professionally and safely. We have helped numerous residential and commercial owners in Southeast LA. We are your go-to company for all your restoration needs, from biohazard cleaning services to sewage backup and water damage restoration.