Water Damage Restoration in Southeast LA
911 Restoration of Southeast LA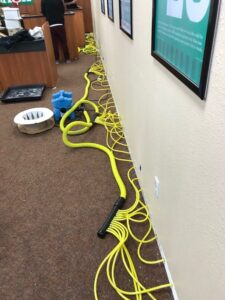 Most property owners invest a great deal of time and money in maintaining their properties. But even then, they sometimes become victims to catastrophic disasters like fire and water damage. The truth is that emergencies and disasters (natural or man-made) occur unexpectedly. Though you can never have a foolproof disaster prevention plan, you can avoid costly damages if you act fast in an emergency. A quick emergency response can make all the difference. This is why commercial and residential owners in Southeast LA contact us.
911 Restoration of Southeast LA is a locally-owned, insured, and licensed business that cares deeply for the community. Our specialists in fire, mold, and water damage restoration in Southeast LA spring into action as soon as you call us for help. Our emergency response is fast because we understand that every second matters when dealing with a disaster like fire or water. Hence, our team comes to your rescue quickly-in less than 45 minutes.
Our wealth of experience in the restoration industry enables us to offer commercial and residential clients a diverse portfolio of services. Hence, we can assist you with your property restoration needs within your budget and to your complete satisfaction.
At 911 Restoration of Southeast Los Angeles, we offer a Fresh Start with our comprehensive selection of property damage restoration services, including but not limited to:
Whether you're a Southeast Los Angeles homeowner or business owner, 911 Restoration of Southeast Los Angeles is your Fresh Start! We'll communicate with you throughout the entire process, help answer questions related to insurance, and restore your property to its pre-damaged condition. One of our IICRC-certified teams is dispatched within 45 minutes of your call! Contact us today, and one of our friendly representatives will assist you in finding the nearest Southeast Los Angeles location.
Water Damage Restoration
Incidents related to water damage restoration in Southeast LA are more common than you think. Factors like frozen pipes, high precipitation, and pipe bursts due to high water pressure during summers can lead to water intrusion. If the situation is not controlled promptly, it can wreck-havoc.
When looking for reliable water damage restoration in Southeast LA, call us. Our techs perform a full visual property inspection to create a well-rounded restoration plan for your property. We cover all your property restoration requirements, including water damage mitigation, deep cleaning, water extraction, disinfection, dehumidification, Cleaning, and structural repairs.
Beteil Babileh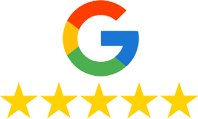 "Reliable, thorough and prompt!! Merlin and the crew are very fast, efficient and friendly. I am beyond satisfied with their meticulous service. Highly recommend them for any water damage services."
Mold Removal Solutions
Water damage restoration in Southeast LA isn't the only thing we're good at! If you have a mold infestation in your home or office, don't wait for it to become a health hazard. Schedule for mold inspection and mold removal services right away! Our professionals will sample test the type of mold present and take the best steps accordingly to ensure complete eradication of mold from your property.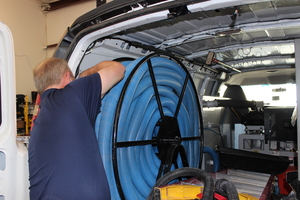 Sewage Backup Cleanup
A sewage backup is no less than a nightmare. As the water from the sewage is highly contaminated, it can flood your property with bacteria and pathogen-carrying waste. Not only does sewage water creates an unpleasant odor, it is also hazardous to your health. Hence, it is vital to evacuate the premises right away and seek professional help.
At 911 Restoration of Southeast LA, we specialize in sewage backup cleanup. We use special protocols, equipment, and safety gear to remove wastewater from your premises. But we don't just stop here. Other services include deep cleaning, disinfecting surfaces and materials, sanitizing, and mold remediation. Our goal is to get your property bacteria-free in no time.
Fire Damage Restoration
It is indeed a relief when firefighters put out the fire. However, the aftermath of the fire damage is yet another crucial stage that property owners have to deal with. At this point, the best step you can take is to contact our certified and experienced team of fire restoration specialists.
Our techs handle all aspects. We have the expertise and equipment to board up, deep clean, and remove smoke, soot, odor, and water. In addition to this, we also disinfect your property and repair areas damaged by fire, smoke, or soot.
Disaster Restoration
Natural or man-made disasters, we are your go-to restoration company in every situation. We understand that disasters occur without warnings, but you don't have to feel helpless when our professionals are by your side.  
We work with you hand-in-hand, helping you cope with a traumatic event in the fastest possible time. From cleanup to repairs and everything in between, we restore your property to its original state. Furthermore, our strong relationships with numerous insurance companies across Southeast LA allow us to help you through the claims process as well. So, whether you're property gets damaged by a snowstorm, hurricane, tornado, or wildfire, call us for quick disaster restoration services.
Commercial Restoration
In today's highly competitive business world, no commercial property owner can afford long hours of downtime. Downtime translates into a loss of thousands of dollars and can damage your market reputation and customer relationships. So, when you're dealing with a water or fire incident in your commercial property, reach us for immediate commercial restoration help. We take all the necessary steps to tackle the problem, thereby getting your business up and running in the shortest time.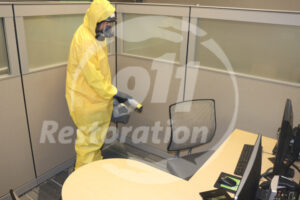 Cleaning Services
At 911 Restoration of Southeast LA, we are dedicated to helping our community in many ways. As desperate times call for desperate measures, we offer specialized COVID-19 cleaning services to our clients as a crucial service to cope with today's unprecedented times. We can create a customized Cleaning plan according to your business goals and cleaning needs.
Our IICRC-certified experts use EPA and CDC protocols and best tactics to deep clean, disinfect and sanitize most-touched surfaces and high traffic areas. Our goal is to disinfect your property thoroughly and lower the risk of an outbreak.
Call our team for expert assistance if you are dealing with water damage, mold infestation, or any other disastrous event. We are just a call away. We are open 24/7/365. Dawn or dusk, reach out to us and we'll respond to your needs immediately. Get full-scale services with complete satisfaction. Let us help you take a fresh start and cope with the difficult times with a smile and zero stress.